The Ivy Centennial Foundation, Inc.
The Ivy Centennial Foundation, Inc. (ICF) mission is to provide scholarships, community service programs, and outreach to support the educational achievement of youth and promote health in the Southern California community. ICF is comprised of dedicated community leaders that have come together to uplift the next generation by nurturing their talents and abilities and providing resources to support their endeavors and dreams.
ICF has distributed thousands of dollars in scholarships to deserving students annually and we look forward to meeting the needs of even more scholars in the making.
There is much work to be done and ICF works to create meaningful partnerships with corporations, foundations, like-minded organizations and the individual donor community to leverage resources and create opportunities to benefit young people who are the future of our society.
Click here for more information about our scholarship process. We love to work collaboratively so please contact us with your ideas about how we all can make a larger impact in the communities that we serve. ICF welcomes tax deductible donations (Tax ID# 47-1020733) through our secure link and we thank you in advance for your support.
We look forward to partnering with you!
Contact us:
The Ivy Centennial Foundation, Inc.
10736 Jefferson Blvd, #635
Culver City, CA 90230
ivycentennial@gmail.com
ICF puts smiles on the faces and dollars in the pockets of our scholars!!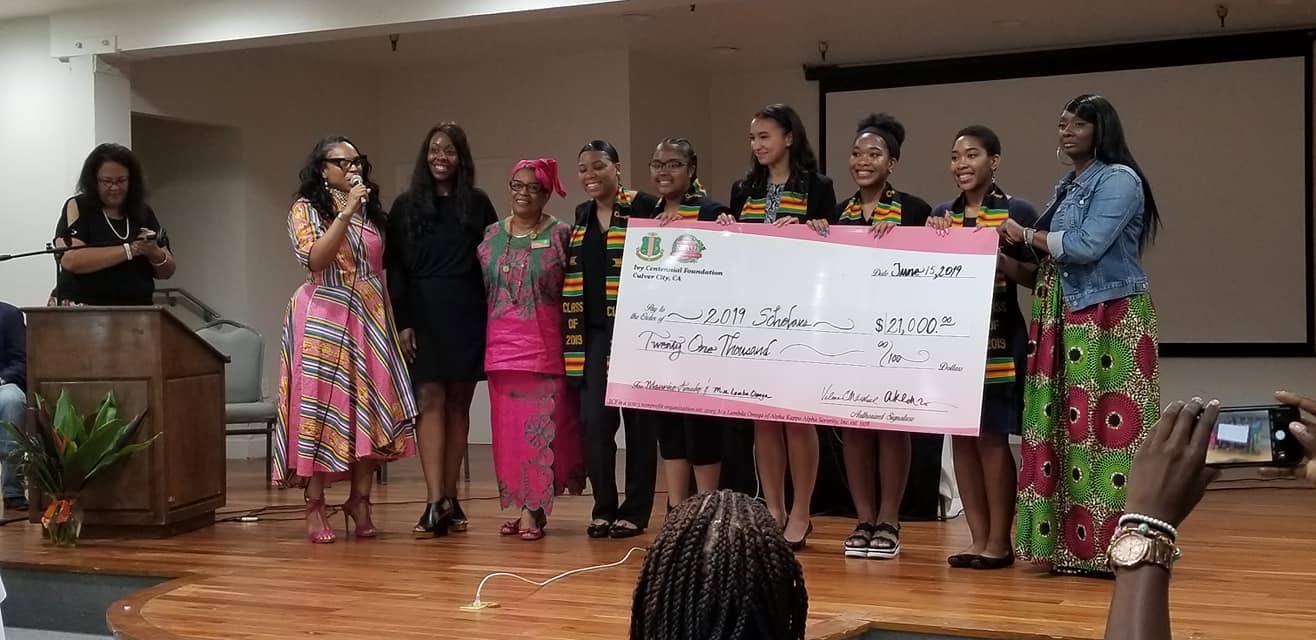 The Ivy Centennial Foundation wishes to express our heartfelt thanks for your support of our virtual popcorn fundraiser!!

Your support allows us to provide scholarships and create impactful programs for our community.  You are amazing!!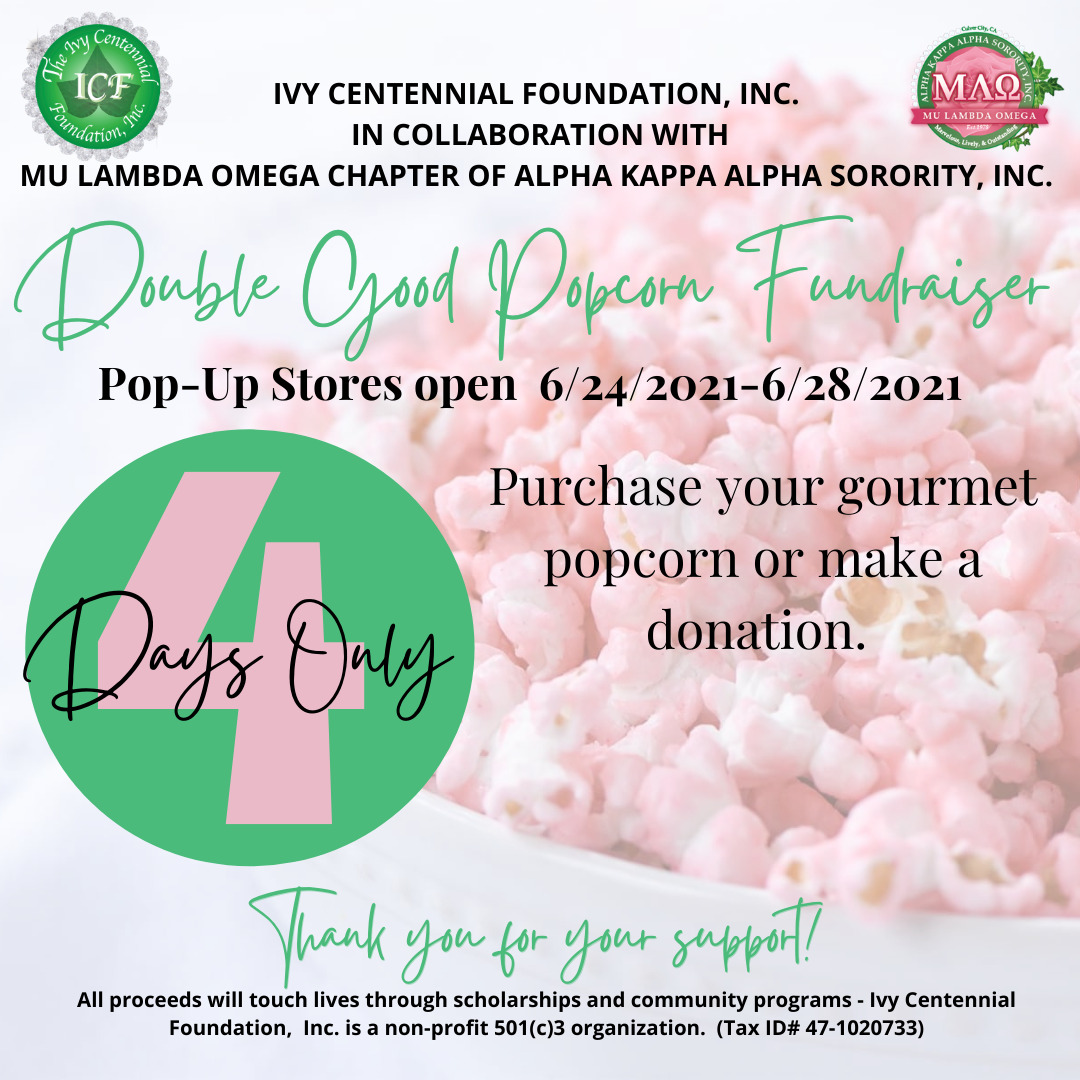 Ivy Centennial Foundation 2021 Board of Directors
Olivette Sasser (President), Charmain Young (Vice President), Kimberly Hines (Treasurer), Keisha Cooley Trotter (Secretary), Barbara Boyd (Financial Secretary), Adrienne Thompson, Andria Hancock-Crear, Shawn Grayson, and Kelcy Taylor