On April 22 and 23, 2017, Mu Lambda Omega Chapter and ASCEND Students volunteered to support the Culver City School Board and PTA's Food Drive to benefit their   Backpacks for Kids Program. The goal of the program is to combat childhood hunger by discreetly providing nutritious, child-friendly, and easy-to-prepare food to chronically hungry children. The food is distributed in ordinary backpacks that students take home over the weekends during the school year.
The Backpack for Kids Program aligns with Alpha Kappa Alpha Sorority's Family Strengthening initiative to support community efforts to increase food security for children.
Mu Lambda Omega Chapter was thrilled to be able to contribute to the great work of the Backpack for Kids Program in the city of Culver City.
"This was a wonderful partnership and we look forward to nurturing this relationship to support this program and the Culver City School District" said Andria Hancock-Crear, Vice President of Mu Lambda Omega Chapter.
Over the two day weekend, Mu Lambda Omega Chapter was stationed at the Pavilions Supermarket in Culver City and was instrumental in raising nearly $8,000 worth of food donations, cash, and gift cards. This was accomplished by reaching out to shoppers, community members, and donations from chapter members.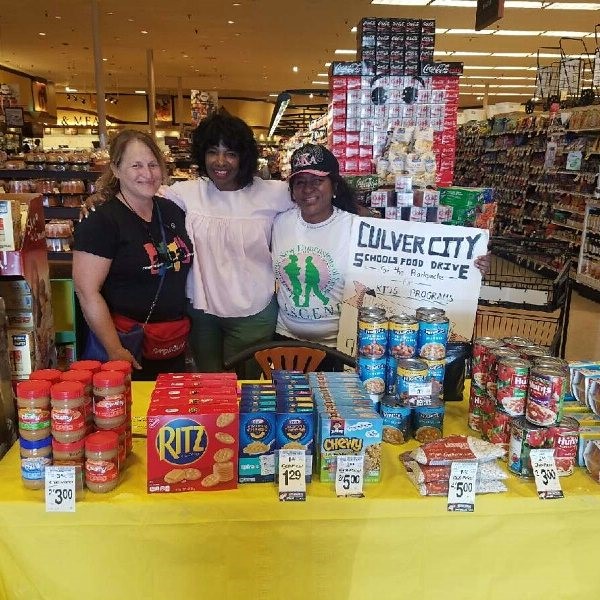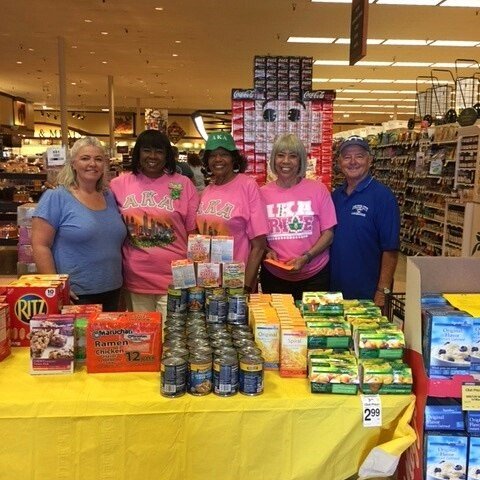 Tea roses to Chapter Member Ruby Cannon and the Family Strengthening Committee for coordinating this successful community activity.