On Sunday, March 26, 2017, thirty members of Mu Lambda Omega and four of our ASCEND students volunteered at CicLAvia – Culver City Meets Venice Beach. CicLAvia is an open street event where streets are closed to motor vehicles and open for the public to walk, bike, and skate through the streets. The six-mile stretch from Culver City to Venice was transformed into a safe, open, and carefree space for over 20,000 people to enjoy the sunny Southern California day.
Mu Lambda Omega Chapter adopted an intersection in Culver City for the entire day. The chapter was assigned the intersection of Sepulveda Blvd. and Washington Pl. and guided pedestrian and bicycle traffic. Sorors and ASCEND students also volunteered as "Tent Angels" and interacted with the public, which included sharing literature about Mu Lambda Omega and promoting our upcoming service events. Several sorors also participated by riding their bikes on the route.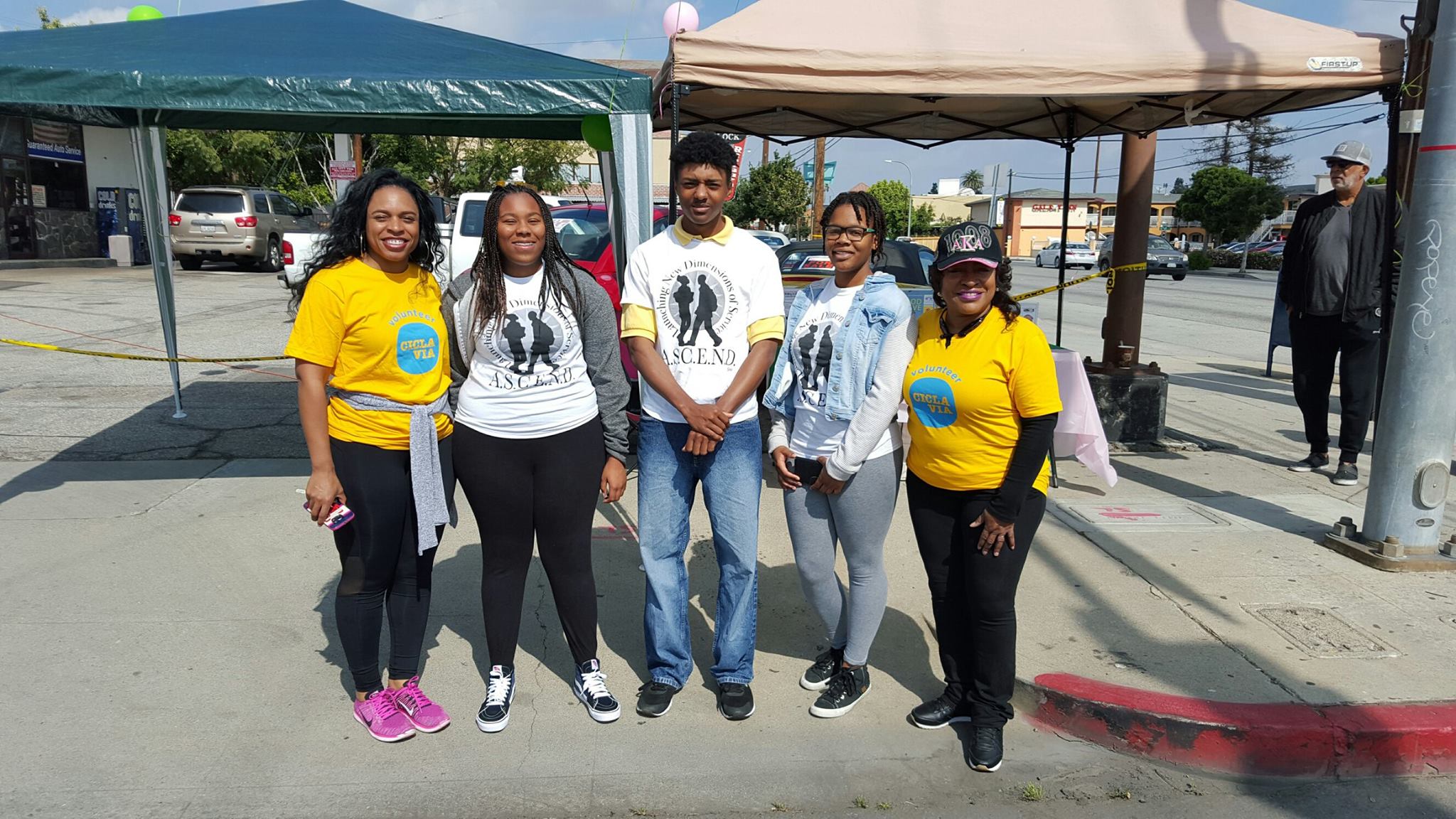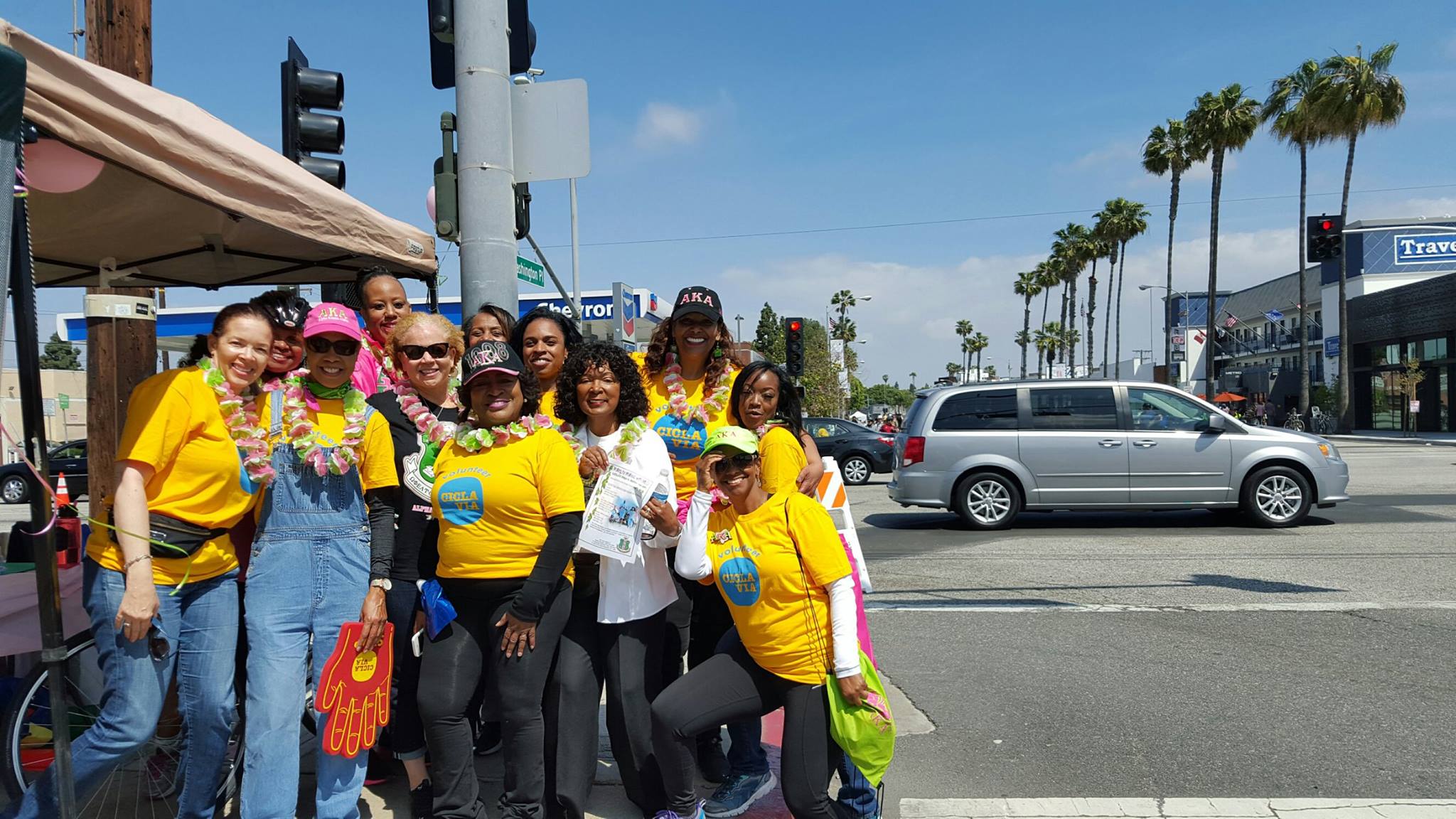 The staff of CicLAvia greatly appreciated the service and time of Mu Lambda Omega. They look forward to our participation again in the future. It was a great event enjoyed by all!